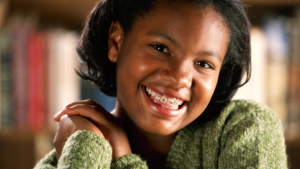 An orthodontic consultation is the first step to a bright and shining smile! Your health is extremely important, so you'll need to stay on top of all information coming your way. While Dr. Hutta or Dr. Price will carefully guide you through details about your treatment options, we're sure you already have questions. That's normal! Braces or aligners are a big commitment. As you begin your orthodontic journey, we've compiled this list of common questions to help guide you through your first appointment and set you up for the exciting process ahead.
How often will I need to come in for appointments?

Because every smile is unique, every treatment is different. Dr. Hutta and Dr. Price will let you know how often you will be coming in for adjustments or checkups. This will help you plan your schedule far in advance, so you never have to scramble to rearrange your calendar.

What will my smile look like at the end of treatment?

With our advanced software and technologies, we'll be able to show you a preview of your smile makeover. Plus, thanks to our decades of experience, we have treated similar cases to yours, so we will have some before and after photos to show you.

Can I continue my usual activities with braces or aligners?

Typically, the answer is yes. You'll get to keep doing all your favorite hobbies or extracurriculars with braces. However, we may have some suggestions to help you stay healthy and safe. For example, you will need to start wearing a mouthguard made for appliances, like braces, if you play sports.

How can I make sure my treatment goes as planned?

Before you get your braces or aligners, your orthodontist will go over how long your treatment should take. However, patient compliance is key for a successful, efficient transformation. Taking care of your teeth and gums, wearing aligners long enough each day, and following our team's instructions will keep you on track.

Do I need to have my wisdom teeth removed before starting treatment?

Treatment does not require you to remove your wisdom teeth. However, there are some circumstances in which it is necessary or recommended for the best results. At your appointment, we will assess your unique smile needs and let you know your next treatment steps.
We hope this background information helps you prepare for your first orthodontic appointment! Ready to tackle braces head-on? Meet our team and learn about your options with a complimentary consultation. October is National Orthodontic Health Month—there's no better time to start your journey! Schedule an appointment by calling our office or clicking on our Virtual Consultation button.