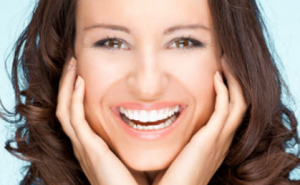 If you think braces are only for kids, think again! A growing trend in the United States points to the fact that more and more adults are getting braces to improve their personal and professional careers—and being rewarded for it. The Academy of General Dentistry reported that over one million Americans and Canadians over the age of 18 have braces. According to the American Association of Orthodontics' (A.A.O) report 75% of the surveyed adults report improvements in their career or personal relationships after getting braces, and attribute their success to their post-orthodontic smile. (92% of them also recommended orthodontic treatment to other adults).
Not only are braces for adults socially and professionally beneficial, the social stigmas attached to adults getting braces have greatly diminished. At age 61, Oscar, Emmy, Golden Globes, and BAFTA award winner, Faye Dunaway, wanted a more glamourous smile and decided to get braces! Tom Cruise wore braces when he was 40 years old to improve his smile on the big screen. And Country music singer Faith Hill was spotted wearing braces at the Grammys at the age of 45. (Hill actually had braces as a kid, but never wore her retainer. So make sure you don't make the same mistake!)
You don't have to be a big movie star or a singer to get braces, just the desire to have a better smile. According to the same A.A.O. report, 71% of the surveyed adults had concerns before the treatment: "What will others think?"; "How will I look?"; "Am I too old?" But an overwhelming majority said their concerns dissipated once the treatment actually began.
With the advances in orthodontic technology, you can expect shorter treatment times and longer periods between appointments. Moreover, we can recommend different types of braces that fit your needs. Invisalign are custom-made aligners that are invisible and removable. This lets you eat, drink, brush, and floss while in treatment. They are also more comfortable than traditional braces because they have no metal or wires, plus, that means less time in your doctor's office!
So what are you waiting for? BRACE yourself for a fresh, new, and better smile!