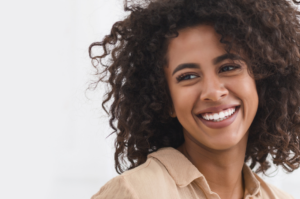 The term "metal mouth" has been a staple in popular culture and schoolyard chatter for years. But how close to reality are chunky braces that set off metal detectors? Fortunately, orthodontic treatment is more effective, streamlined, and customized than ever. One of the advanced treatments our experts use is Damon Braces, which offers top-level orthodontic care more discreetly than traditional metal braces. Learn more about this technology below!
HOW DO DAMON BRACES WORK?
At our practice, we don't use traditional braces. Instead, Dr. Hutta and Dr. Price are on the cutting-edge of orthodontics and proudly offer self-ligating technology for the best results. Traditional braces use elastic ties to connect each bracket to the archwire, while Damon Braces use tiny clips along the bracket to hold the archwire. Unlike traditional wires that require frequent adjustments, Damon uses memory wire and an open-shut door mechanism. The wire moves freely within the brackets and adjusts to your teeth's progress. This process makes orthodontic treatment smoother and more comfortable than treatment with traditional braces.
DAMON VS. TRADITIONAL BRACES
Not only are Damon Braces more discreet than their clunky traditional counterparts, but they also offer several additional benefits. Treatment with Damon Braces is:
Faster—in some cases, Damon Braces can be up to six months faster than traditional braces without compromising treatment quality!
More discreet—Damon Braces are less bulky than traditional braces. Plus, they use smaller brackets, eliminating the need for elastic ties. For an even more discreet treatment, Damon also comes in clear.
Easy on your schedule—though we love seeing you at every visit, Damon treatment is faster and requires fewer checkups than traditional braces.
More comfortable—memory wires self-adjust, leading to steady, gentle pressure and less friction. In addition, patients are less likely to have brackets catch on their lips or cheeks for a smoother all-around experience.
BENEFITS BEYOND YOUR TEETH
Many older patients are thrilled to hear that Damon Braces can help you achieve an aligned, healthy smile and make you look younger! By widening the dental arch and improving alignment, treatment can improve facial balance, helping your cheeks and lips appear fuller, lifting your cheeks' contours, and counteracting the loss of facial muscle that occurs with aging. With Damon, you can achieve a healthier smile that elevates and refreshes your entire face!
SCHEDULE AN APPOINTMENT
Don't just dream it—do it! Get the smile you have always dreamed of at Hutta & Price Orthodontics. Schedule an appointment by calling 614-855-8800 to explore your treatment options. We want to make sure your smile shines for the world to see!