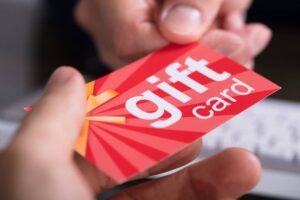 We all know that orthodontic treatment is a very rewarding process. But, it can also be fun! At Hutta & Price Orthodontics, we have a fun-filled rewards program that your whole family can enjoy! In honor of National Use Your Gift Card Day (January 16), we're breaking down everything you need to know about our Patient Rewards Hub program.
WHAT IS PATIENT REWARDS HUB?
When it comes to orthodontic treatment, it's important that patients are excited every step of the way. Being enthusiastic especially helps kids take great care of their braces or appliances. With Patient Rewards Hub, we help patients feel a sense of accomplishment as they earn points that can be redeemed for gift cards.
Earning reward points has never been easier! There are many opportunities to score points during your orthodontic journey. Whether you earn them from starting treatment, taking great care of your smile, engaging with us on social media, or referring friends, we know you'll love watching those points grow!
Once you've earned enough points, you can redeem them through our Rewards Hub. We have a wide range of gift cards available—everything from Walmart and Apple to Starbucks, Target, or Amazon. These gift cards range in value depending on the number of points that you want to spend. We also host contests on the Hub, which you can enter for a chance to win some big rewards!
To earn more, you can refer friends and family as a Hutta & Price Smile Ambassador! This gives you MAJOR Rewards Hub points. You'll earn points for each referral. And, for every family who begins treatment, you'll score bonus points to redeem for gift cards. If you want to learn more about this program, talk to our team.
HOW DO YOU GET STARTED?
Signing up for our program is very simple. Just open this link and click on the register option. You can also do this on the Patient Rewards Hub app—available on the App Store and Google Play. From there, you can enter a rewards code given to you by us. To save time, you can also sign up through an existing Facebook or Google account. Once you have set your account up, you can immediately start earning points and cashing them in.
Our rewards system is just another way for us to show how much we care about you! If you have any questions about rewards, redeeming points, or how you could become a Smile Ambassador, please ask our team. We can't wait for you to start earning prizes and smiling proudly!