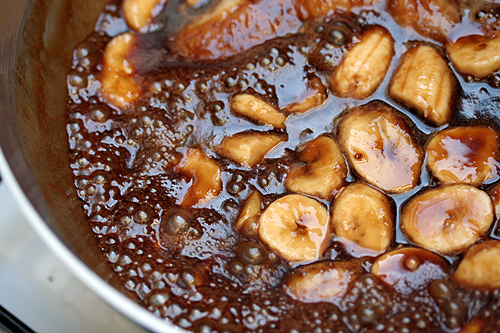 Pass the treats please! At the end of your holiday dinners, who doesn't love a crave-settling sweet? But some desserts like pecan pie are out of the question for those with orthodontia. Here is one of our favorite, braces- safe treat that the entire family can enjoy!
Bubbly Brown-Sugar Bananas
Pieces to the whole!
4 large ripe/firm bananas cut into thick slices
1 tablespoon lemon juice
4 tablespoons unsalted butter
½ cup brown sugar
1 teaspoon ground cinnamon
Vanilla ice cream (optional)
Where do we go from here?
In a large bowl, toss bananas with lemon juice
Melt butter in a large skillet over medium heat
Stir in brown sugar with butter until dissolved
Add bananas to skillet and cook until bananas are softened on edges (3 mintues)
Sprinkle cinnamon on top
Serve bananas slightly cooled
Add vanilla ice cream (optional)
Considerations!
This scrumptious simple treat is a quick and easy add to the holiday dinners. Let's be mindful that the sugar may stick to the teeth and braces. Be proactive and brush your teeth and tongue to avoid these dangers. From all of us at Dr. Hutta and Dr. Price's office, a very happy and healthy Thanksgiving to you and your family.